Elizabeth Eddy at Wheatley Hill Girls School 1948

Photo from Elizabeth Eddy - Girls School in the kitchen
Brian O' Connor at Patton Street ???

Florence Lily Oldham and Friend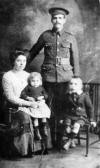 Alfred and Sarah Fulcher circa 1918

BBC Documentary on the 1926 strike, made in 1966 using members of the village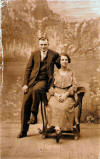 Photographs from Colin Butterfield of his Mills relatives

Photographs from Michael Brook of his Howe family members

Josh Brain and two friends

Class 3 of Wheatley Hill Boys Secondary Modern School

Wheatley Hill Drama Group - Sailor Beware???

Wheatley Hill Womens Institute

Wheatley Hill Drama Group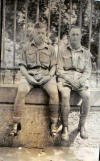 Frank Bowes

Robinson Family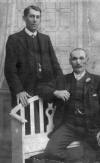 Robert and John William Robinson
Home, Page 1, Page 2, Page 3, Page 4, Page 5, Page 6, Page 7 Page 8 Page 9 Page 10 Page 11 Page 12 Page 13 Page 14 Page 15 Page 16 Page 17 Page 18 Page 19 Page 20 Page 21 Page 23 Page 24 Page 25 Page 26 Page 27 Page 28 Page 29 Page 30 Page 31 Page 32 Page 33 Page 34 Page 35 Page 36 Page 37 Page 38 Page 39 Page 40 Page 41
If anyone has further information on these pictures please contact me at cooky08054@comcast.net