John Wilson - As a child John wandered the country with his father who eked out his earnings as a labourer by poaching and smuggling. After an incident at Castle Eden Dene when a gamekeeper was injured the Wilson father and son set out on their travels and did not live more than six months in any place until 1848 when John was orphaned. Immediate employment was necessary and pitwork at Ludworth was the only opportunity for this boy. - from Mostly Mining by William A. Moyes
---
Bob Lofthouse - he was a cartoonist, artist, humorist and story teller but most of all he will be remembered as being a great naturalist.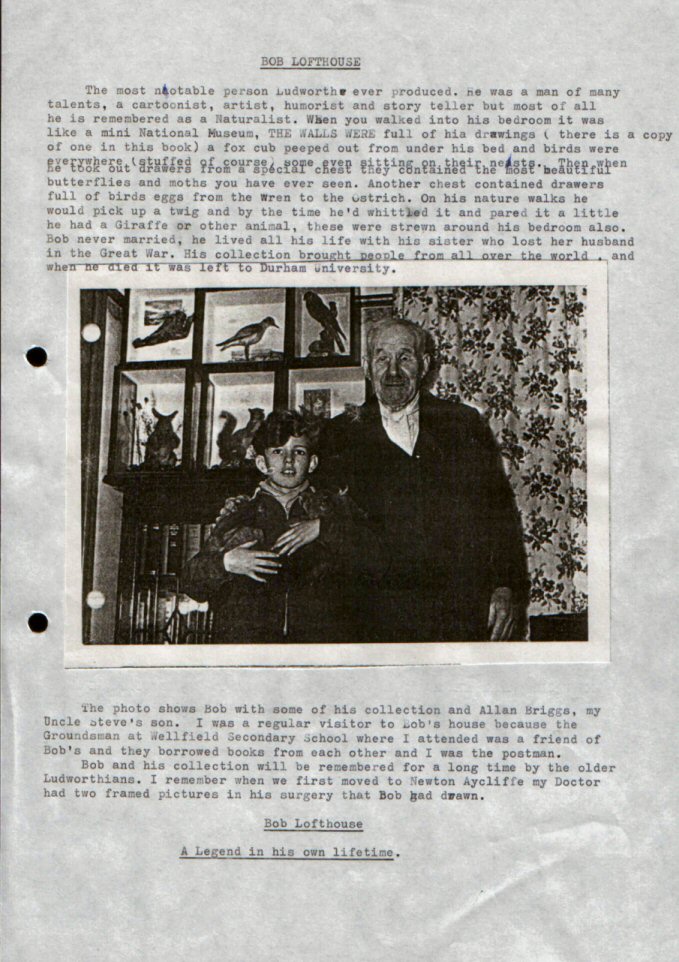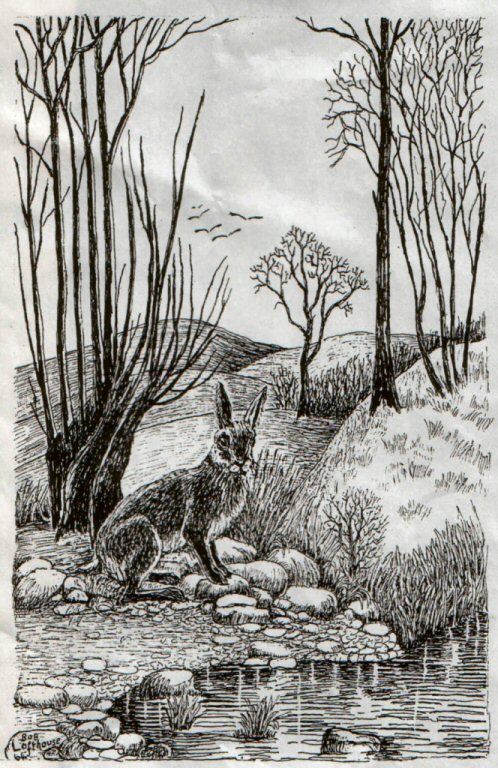 Drawing from Raymond Briggs.
---
John Winter - As story from Raymond Briggs
John Winter was my maternal Grandfather and I was terrified of him, although he never chastised me. His nickname was ' Piggy' Winter although I cannot remember him keeping pigs. He was more of a horse man. My ma told us lots of tales about him, he once brought his horse into the house and took it upstairs. He was a typical Victorian, he was Boss of the house and everybody knew it. If his meal wasn't ready he would sit at the table and tap his knife or fork on his plate until his meal was served, and he always left a little food on his plate. When he was ready for a cup of tea he would not ask for it , instead he would tap his cup with a spoon until his tea was poured out.
He used to go to Sacriston every Saturday to booze the day away with his friends. He would go in his little gig with his favourite horse in the shafts and travel to Sacriston 14 miles away. He would get paralytic and at closing time, his friends would bundle him into the well of the gig and his horse would bring him home to it's stable where one of his son's would be waiting, if they forgot, woe betide them all when he sobered up.
He was Father to my uncle's Arthur, Tosher, Johnny, Bill and Albert and to my ma and Aunt Mary. Despite being Victorian in his manner they all loved and respected him. He died when I was about 5 years old.
---
Characters from the village as remembered by John Winter
---
Four Miles for the Echo (From an article in The Northern Echo)
Retiring newsagent John Briggs yesterday recalled the days when he would walk four miles to pick up copies of the Echo for his customers.
Mr Briggs, who has had a business at Ludworth for 49 years said:" I used to walk to Haswell Station every night to get the papers, but I can honestly say I always enjoyed the walk, even in winter".
" In the 49 years I have been in the business I have always delivered the papers myself, except for a couple of weeks last year when I was ill. I am sure it has helped me keep fit."
Mr Briggs who is 67, is leaving the shop in Usher Street and moving into a bungalow at Belmont. " I am thoroughly looking forward to my retirement. It will give me a great deal more time and a chance to do a little bit of gardening."
---
Allan Lumsdon - coming full circle
My great great grandfather Matthew and his family living at No. 11 Ludworth Colliery Houses in the 1861 Census. His wife Mary Ann (Lamb) has her parents, Oliver and Elizabeth Lamb living at No 21. I am the great grandson of George, who was born after Elizabeth, age 1 on the 1861 census. The Lumsdons' moved to Haswell after Ludworth and then on to Ryhope in 1895. My great grandfather George b.1862 died young (39) and the family history was completely lost. I have discovered that my grandfather Michael was brought up by his aunt Elizabeth b.1860, the same one in the census age 1.
The Lumsdons' are doing very well and my career was in Landscaping with my own business. I did manage to landscape some old sites in Shadforth and Ludworth (without knowing the connection to my family) as well as a giant slag heap in Washington. I did a lot of work in Peterlee and Washington as well as all round the North East.
So that's the full story, they dug up the coal and I helped landscaped the sites when the coal was finished, kind of a full circle.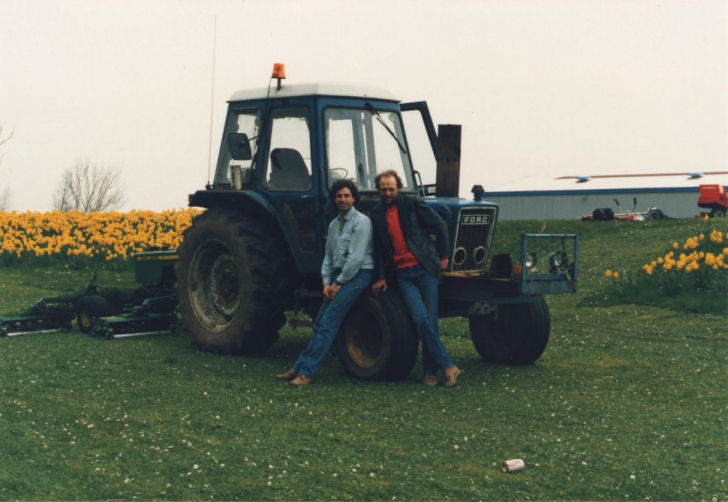 I am the one in the blue shirt and my partner David Hutchinson is in the red jumper and jacket