PHOTO OF THE MONTH
I received the following photographs from Mike (Hughie) Gibson who presently lives in Canada. This one shows Bluey Gibson's wife Mary and next to her is Mike's daughter Gloria, next is Mary Wilkinson, Betty Waugh's sister and next to Mary is Mike's other daughter Sonia. The photograph was taken outside 10 Quilstyle Road.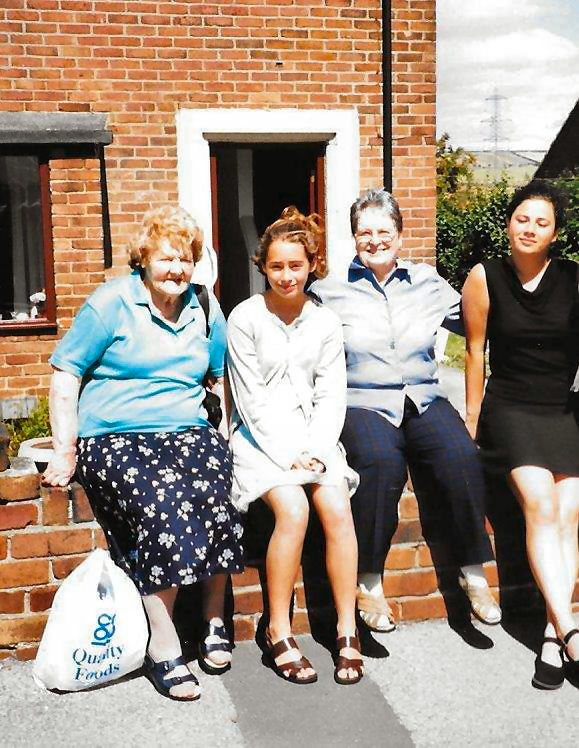 This one from Hughie shows Billy Cook with his son. Bill used to work in the butchers shop in Wheatley Hill with George Watson.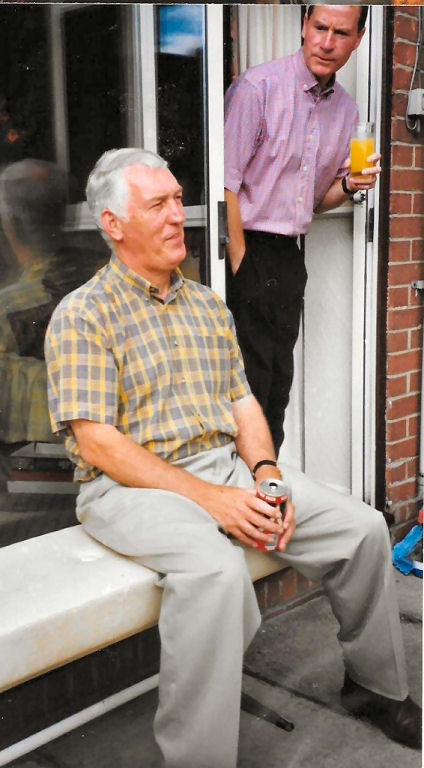 These photographs are from George Bannister. The first shows George, four years old taken at 9 Shakespear Street.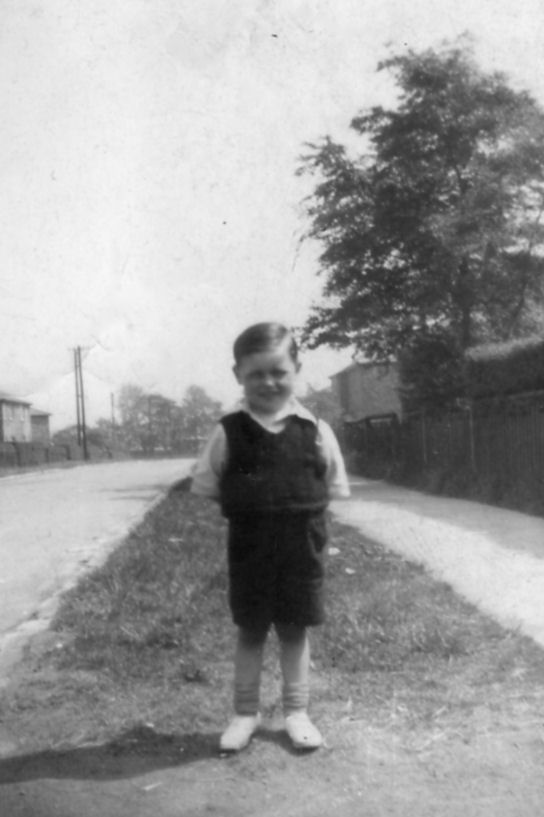 This photo from George's photo album. It shows the Henry children, Isabel on left, then Thomas, not sure of the girl on the right. The photograph was taken at Fairbairn Road Peterlee in the 1950's where George lived before moving to Nottinghamshire. George is not sure where the children came from originally but were not from Wheatley Hill.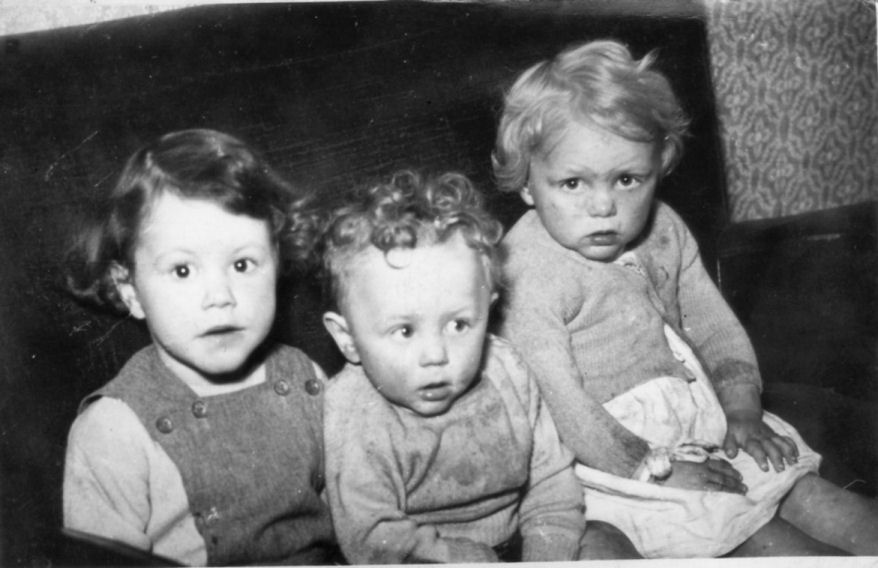 If anyone has further information on these pictures please contact me at cooky08054@comcast.net