PHOTO OF THE MONTH
I received the following photographs from George Bannister. The first one shows George Preece who was the brother of George's Grandfather. He lived in 1 Seymour Street Wingate and was killed in action at Dunkirk on May 30th 1940. The photograph was taken about 1935 before he signed up as a regular in the East Yorkshire Regiment.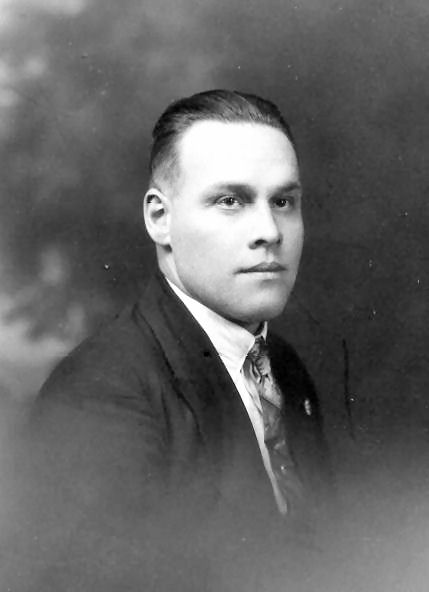 The next photos from George are from George messing about with colorizing. He found the black and white photo of the band which he had, and it looks like his dad was on it. George mentions that the resolution of the original photo file isn't very good but he'd know that chin and those tabs any where. George's Dad played mainly the base instruments although he also played the tenor horn at times but George is sure that's him second from the right sitting with one of the bass instruments.
George said that some of the colours he'd used are a bit of artistic license as he couldn't remember if the New Tavern was built of red brick or that buff colour. With respect to the band tunics he remember his dad wearing a blue one but he also played for Shotton and Easington so he can't be too sure.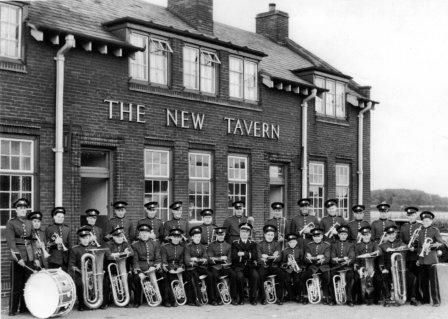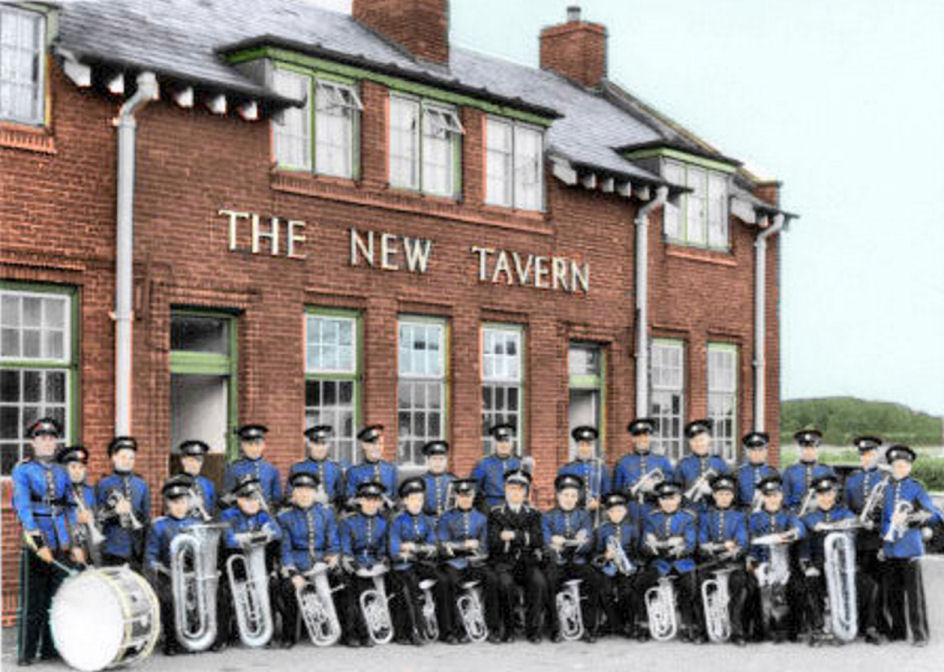 .
If anyone has further information on these pictures please contact me at cooky08054@comcast.net