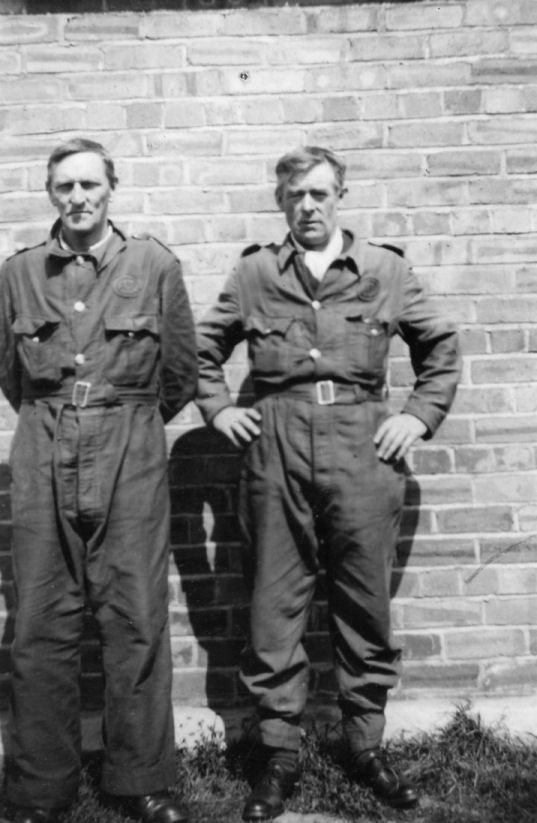 The photograph above was taken at Wheatley Hill during WW2. Both the men were Air Raid Wardens at Wheatley Hill. The man on the left is Allan Fulchers grandfather, John George Oldham who came from Sutton-In-Ashfield Nottingham, Allan does not know who the other person is.
Allans grandfather was a professional cricketer who played for a Sutton Town CC Nottingham in the early 1900s. Allans brother Walter wrote a letter to Nottinghamshire Cricket Club back in the 80s enclosing a Sutton Town Cricket Club photo with his Grandad on it and also his marriage certificate and asked if they had any information about him. The response is show below
It was sometime in the early 1900s when the Wheatley Hill Colliery mananger was on holiday in Nottinghamshire that he went to see a game at Sutton Town CC when Allans grandfather was a underarm fast bowler for them. The manager was so impressed with his grandfather that he offered him a house in W/Hill and a job at the pit as well as a sum of money if my grandfather would be the professional cricketer for W/Hill. His grandfather accepted the offer and moved to W/Hill with his wife Florence and his daughter also named Florence ( Allans mother ) his older daughter Kate did not want to move from Nottingham so she remained in Nottingham living with relatives.
Both Allans grandparents died in the mid 40s while they were living in a bungalow in Cemetery Road W/Hill.