Letter from Hazel Summers.
My Grandfather was George Storey Murray also known as George Potts. His family came from Scotland in the 1800s. My Grandmother's family came from Cornwall. There was an influx of Cornish miner's in the 1800s to the North East of England when the tin mines were closing.
My great Grandmother was a Cornish Tin Miner when she was a teenager. She migrated to Castle Eden when there was a community of Cornish miner's. My Grandmother met and married her husband James Dower in 1887 who was from Cornwall. His father was killed at Castle Eden Colliery in 1889 and in 1898 James Dower was killed at Thornley Colliery. My Grandmother was ten years old at the time of her father's death.
I have found further information about my family through Genealogy research, and thanks to David Cook's Website, I was able to trace and get in touch with a relative of mine who I have not seen for over 50 years.
My Grandparents lived in 5th Street in Wheatley Hill, and I used to stay with them on my visits. I can remember going to see 'Snow White' at one of the cinema's in Wheatley Hill when I was 4 years old, I will never forget the experience as it was my first visit to a cinema.
I was born and brought up in London but now live in Bexhill-on- Sea in East Sussex.
Hazel Summers.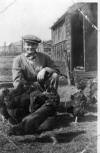 George Storey Murray, photograph taken at George's allotment in Thornley.

Thornley Colliery Prize Band (Not sure of the year)
Thornley Colliery Prize Band 1923

Thornley Colliery Prize Band

Thornley Colliery Prize Band

Thornley Colliery Prize Band

George Storey Murray on left and Jack Murray on right.

George and Martin Murray taken at 5th Street Wheatley Hill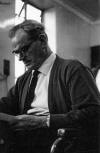 Martin Murry at work as a self employed cobbler in Thornley for years.(Taken at 5th Street Wheatley Hill)

Ernie Murray and Jacky Youll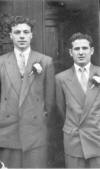 Ernie Murray and Christopher (Kit) Ryan at Kits wedding, December 1954

William and Barbara Murray and family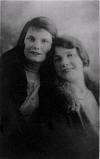 Elsie and Ethel Murray