Hazel's History of her Thornley Roots
My Mother was born Mary Frances Miller on 4th September 1918. Her parents were William Miller and Mary Frances Hamilton, both born in 1893. At various times they lived in Swinburne Street, No 9 and No 21 John Street and 10 Ruskin Crescent in Thornley. William was a miner, of course. My Mother also had a brother, Jeremiah (Jerry). Unfortunately, Jerry had a serious illness as a very young child which resulted in him being left deaf and dumb. There was also another boy, William, who died when he was 3 years old from whooping cough.
My Motherís mother died at the age of 36, my Mother being only 11 years old. I believe this was from TB, but I am not sure about this. William (Billy) continued to look after the family until 1938 when he married a lady called Mary Harbit English know as Polly. She was slightly older than William having been born in 1888.
Jerry attended a deaf and dumb school in Durham or Newcastle, I think. He married a lady called Gwendoline Allen in 1947 and worked at Nimmoís Brewery. They had one daughter called Irene and moved to Castle Eden.
I presume my mother would have attended an infants school in either Thornley or Wheatley Hill, but when she was older she went to Wheatley Hill Council School (Senior Girls). I have her school reports from March 1931 until September 1932. Her class teacher was E H Liddle and the Headmistress was M. H. Ainscow. I donít have the full names of her other teachers, but their initials were:
GA Drawing
EMT Geography
SMH Geography
MHK Domestic Science
The classes (Parallel 1 and Parallel 2) were large having between 32 - 50 pupils in them.
On leaving school my Mother went into service in Harrogate. However, she was treated as one of the family and in fact at one time was engaged to the nephew of the lady she was working for. That was until my Father came along!! His name was John Henry Dickens (Jack) and was stationed at Catterick at the time in the Army. Mum always said they met at a girlsí club in Harrogate as service personnel were allowed to attend them during the war. The war had actually been declared on 3rd September 1939, the eve of my Motherís 21st birthday.
Mum and Dad were married on 1 December 1942 at Bedworth, Warwickshire where Dad came from. Mum worked at the Castle Bromwich Aircraft Factor in Birmingham for a time and lodged in Birmingham. When I was on the way she went back to Thornley to live with Billy and Polly. I was born on 11 August 1944 at 10 Ruskin Crescent, Thornley. We lived there until Dad was demobbed in 1946 when we moved to Bedworth in Warwickshire.
My brother, John, was born in 1948 and Bedworth was where we all lived from then on, although visiting Thornley from time to time for holidays.
Polly died in 1959, after which Billy came to live with us. He died in 1960 from the minersí disease.
Mum came to love Bedworth (a mining town itself) and its people and even wrote a poem about how much they helped her after my Dad died in 1980. The poem was published in the local paper. Mum herself died in 1995 at the age of 77.
My brother and his family live in village called Bulkington close to Bedworth. I live with my husband, Tom, in a town called Hinckley just on the Warwickshire/Leicestershire border. My children, Sharon and Mark, are both in their 40ís now. Tom himself was a miner having worked for 32 years as an electrician at both Newdegate and Coventry collieries until they closed. We are both retired now.
I hope I have not bored you too much with all this. If I can give you any further information, please let me know. As I said before, I only wish my Mum was alive to visit your website, she would have been really interested.
Photographs from Hazel
Billy Miller, second from right.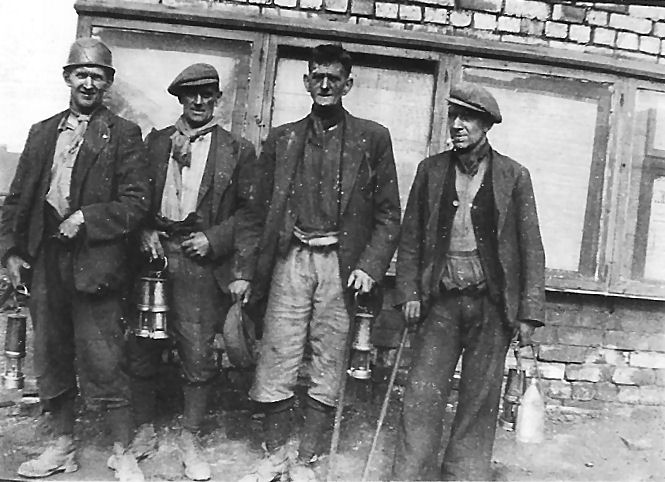 Billy Miller back row first from left November 1956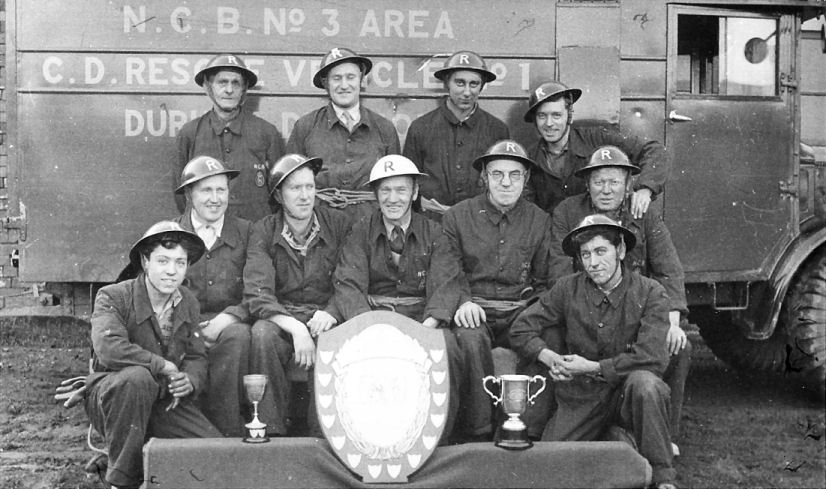 Billy Miller shown 3rd from left at a Convalescent home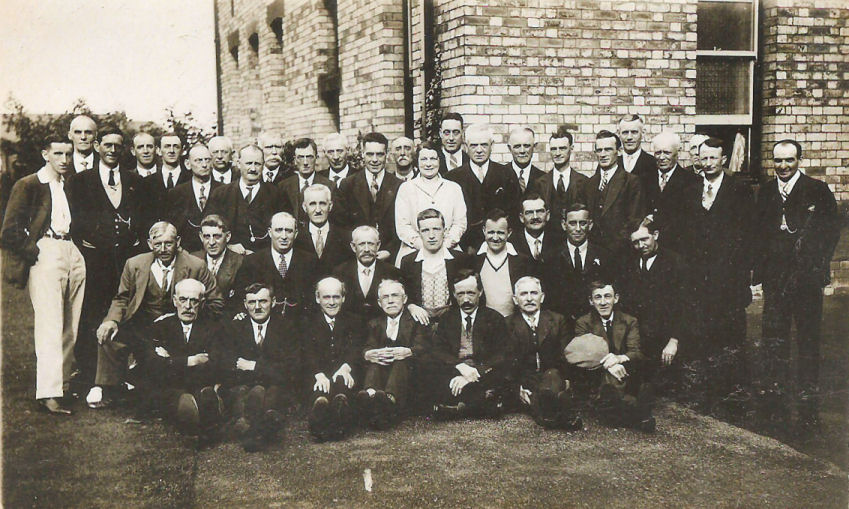 Bill Miller sitting on left.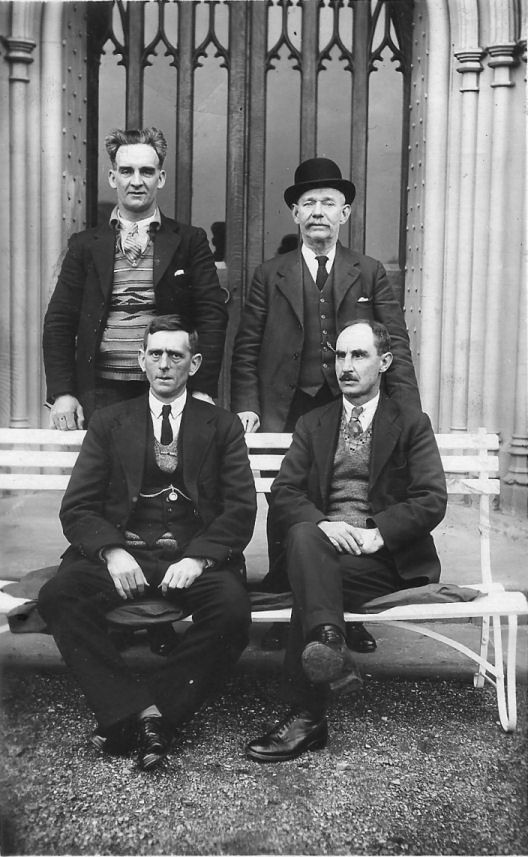 Billy and Polly Miller in Harrogate 1939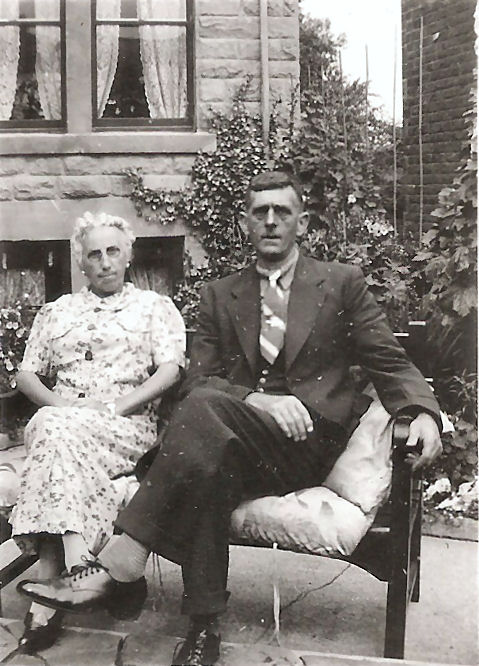 Jerrry Miller on motor bike at Deaf and Dumb school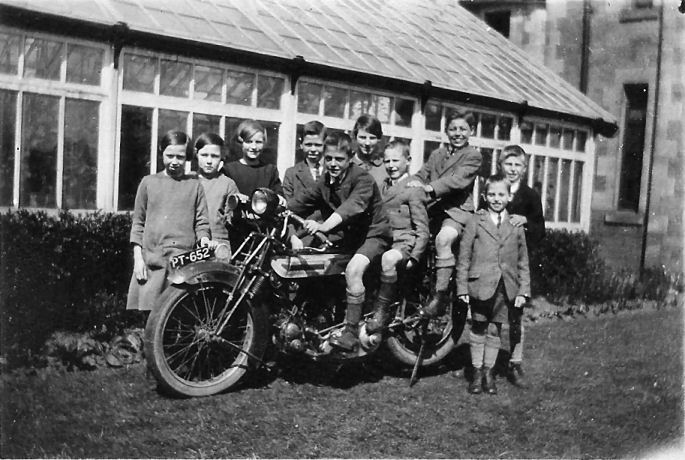 Jerry and Billy Miller 7th August 1939 Bridlington Yorks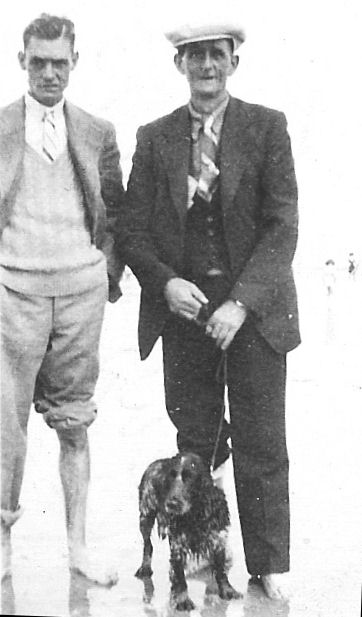 Billy and son Jerry Miller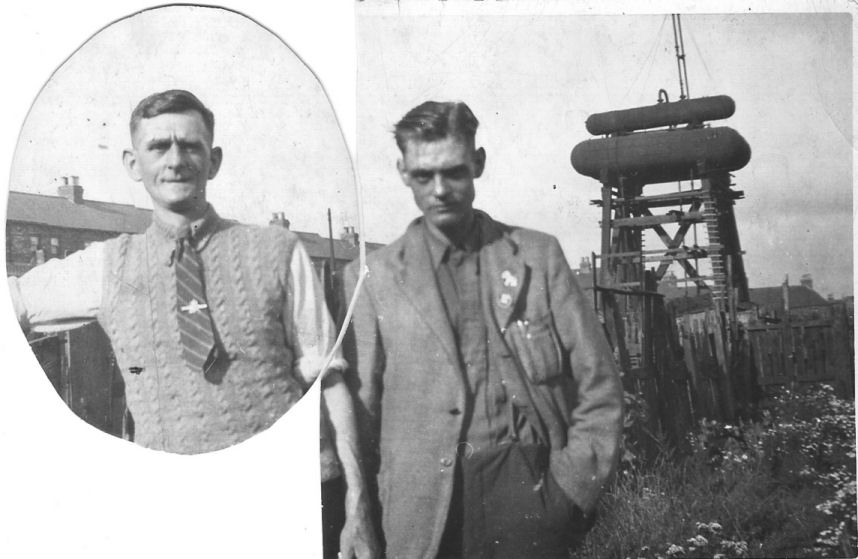 Billy and Polly Miller at Durham Cathedral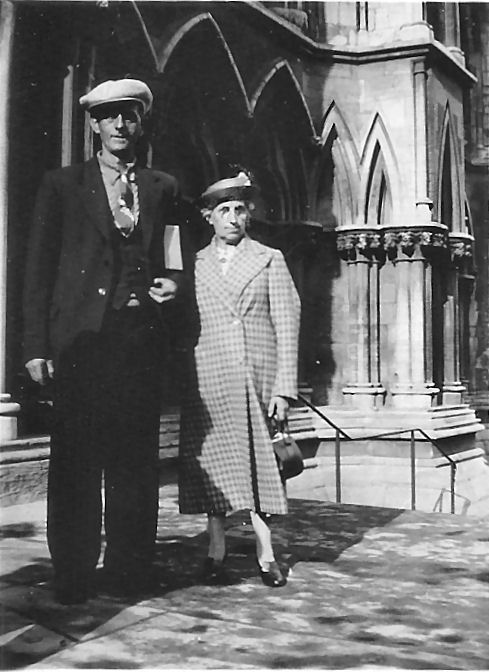 Billy and Polly Miller with Brian Watson from Wallsend
Mary's friend Irene Carr who Hazel thinks may have died quite young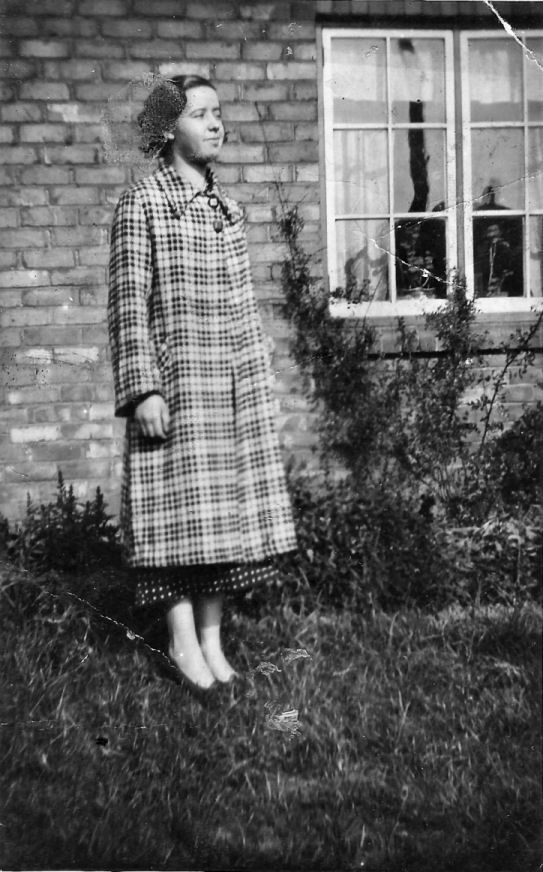 Irene Carr with two friends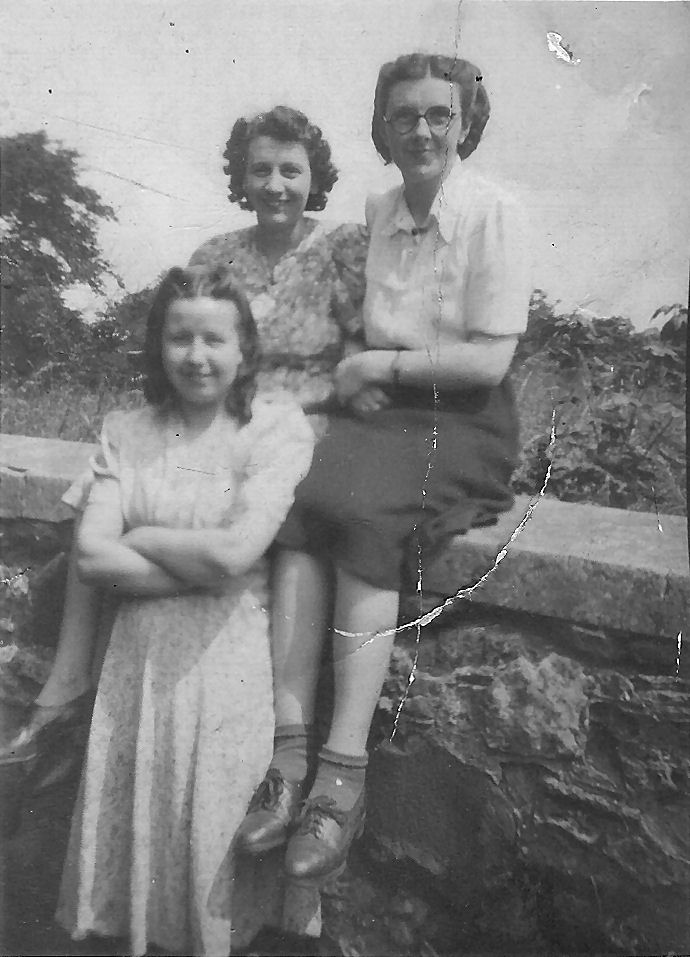 Irene Carr with friend Eileen ???
Jerry Miller with wife Gwen, both deaf and dumb.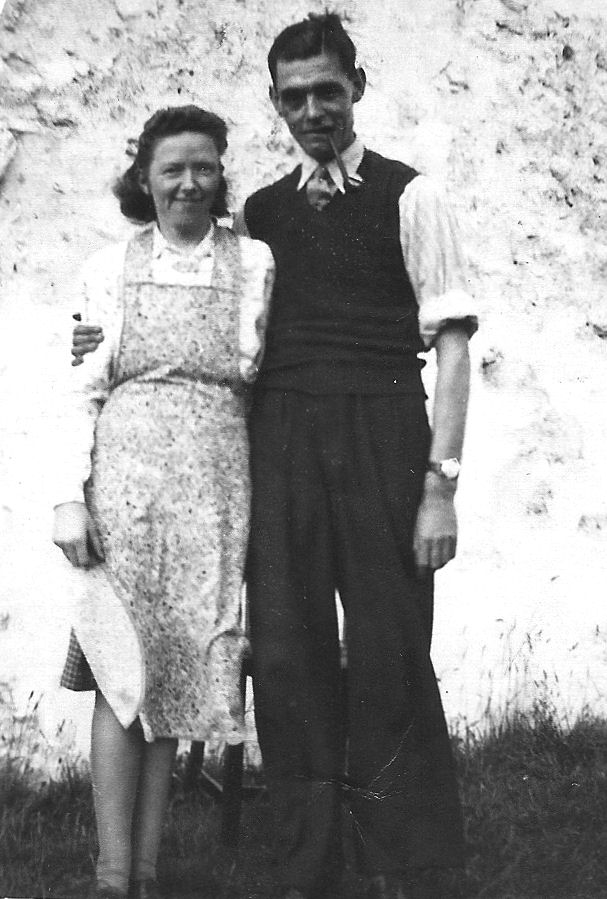 Mary Miller circa 1930's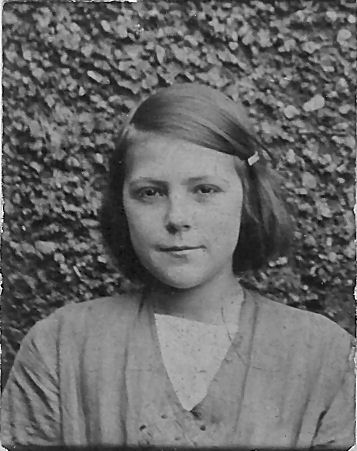 Mary Miller in service at Harrogate in 1934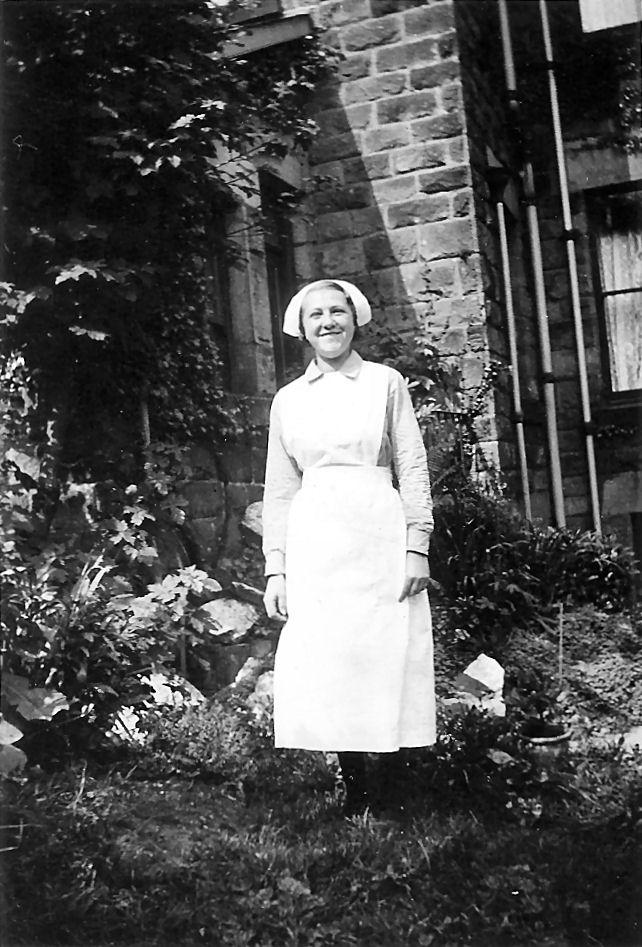 Mary Miller with friend in service at Harrogate 1934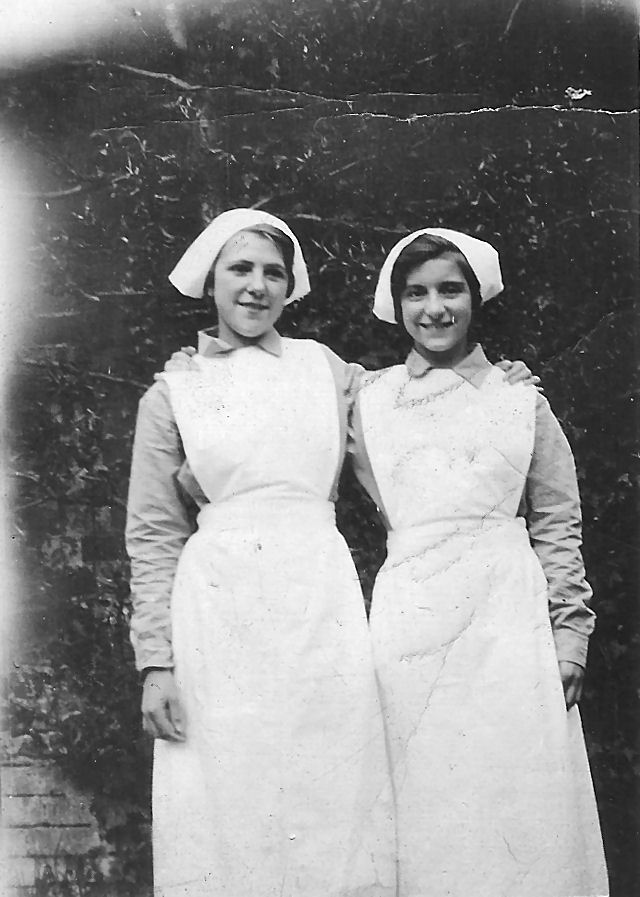 Mary Miller playing shovel while in service in Harrogate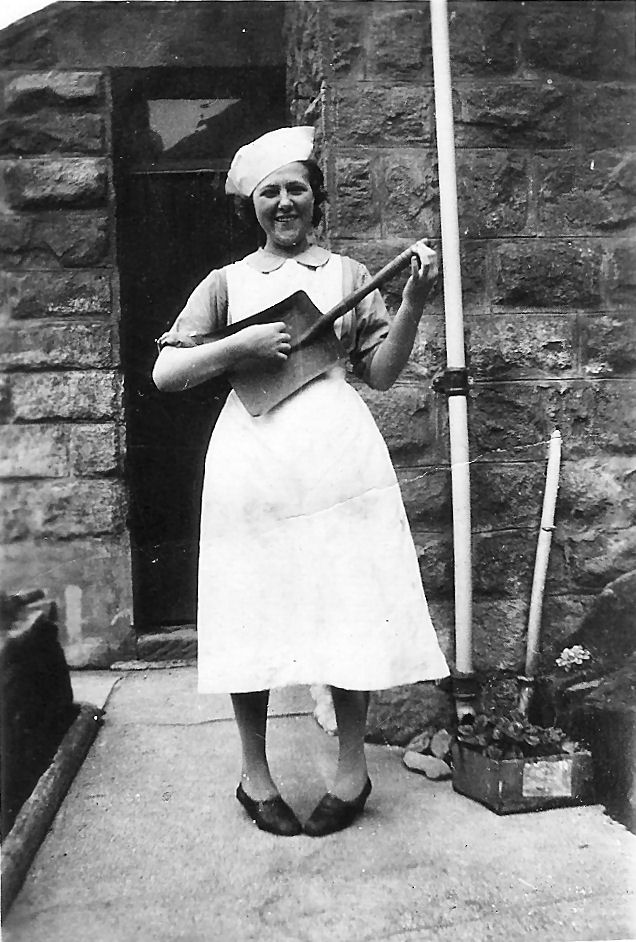 Mary Miller sitting on donkey with friend.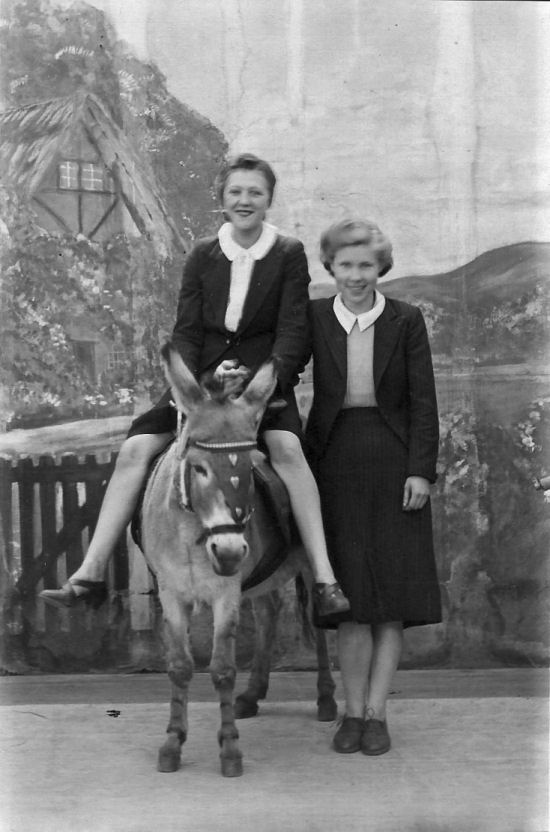 Mary Miller 1941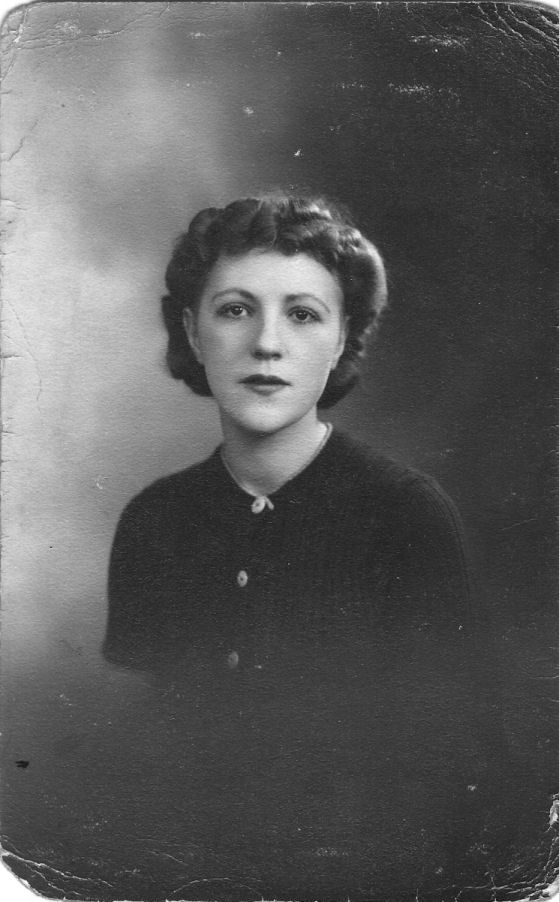 Mary Miller with husband Jack Dickens 1942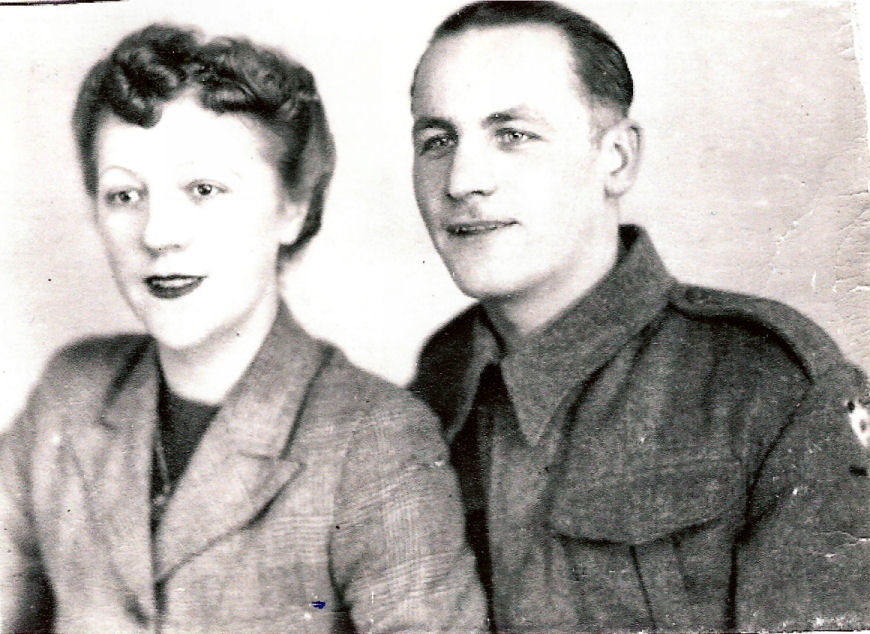 Mary Dickens (nee Miller) with daughter Hazel, November 1944 (3 months)
Mary Dickens (nee Miller) with daughter Hazel 1946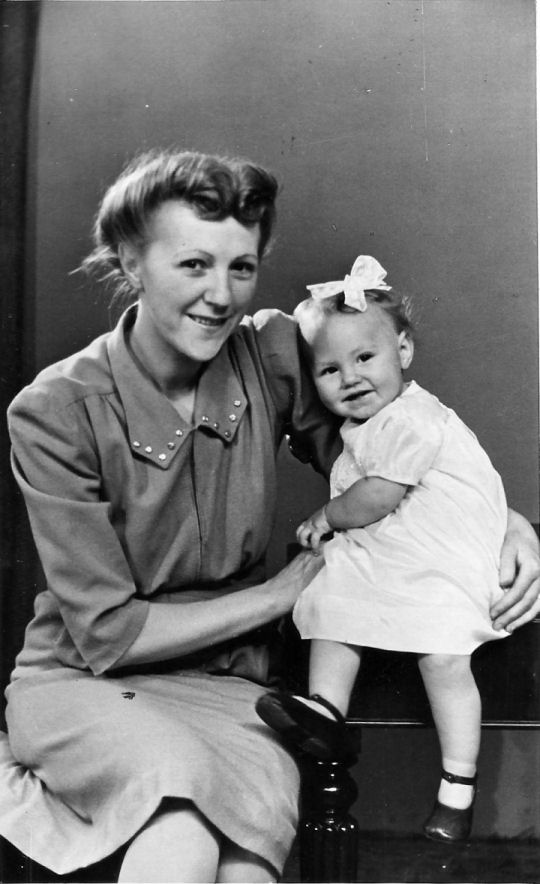 Mary Dickens (nee Miller) and Jack Dickens with their children Hazel and John 1951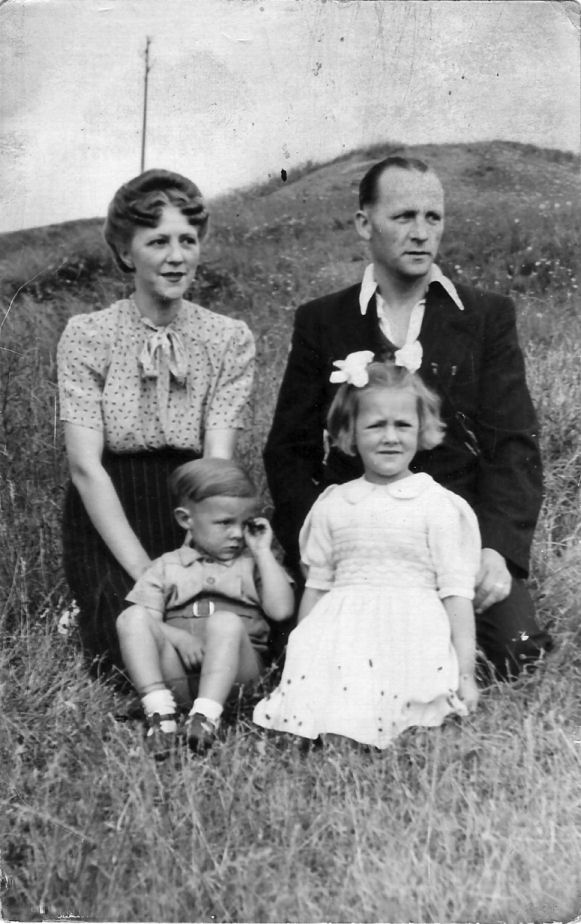 Photo from November 1953 showing unknown couple.....Hazel thinks that the man's name may be Joe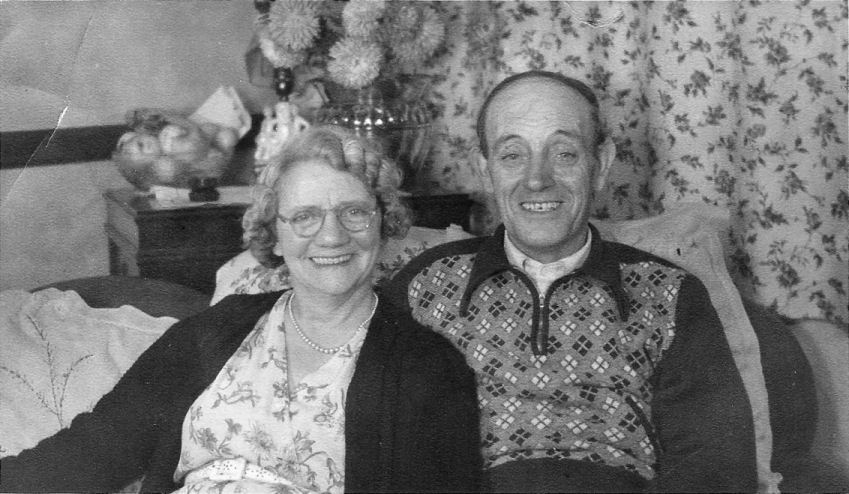 Hazel and husband Tom enjoying a holiday in Palmanove, Majorca