Edward Smith was born in 1881 in Leeswood, Flint, Wales and his wife was Elizabeth Ebdale and they lived in the Deaf Hill, Thornley and Wheatley Hill areas. In the 1911 Census he is shown as living in Thornley and his daughter had been born in Wheatley Hill in 1905.
He emigrated to Canada to work in the coal mines on Vancouver Island, British Columbia and boarded with a family from Staffordshire in Nanaimo. The mines went on strike so Edward took the opportunity to return to England to bring his family out to Canada. While there war was declared - no job - in the army and was drafted into Gloucester Regiment Reg. # 17891. He was killed at the Battle of the Somme and buried there.
Edwards wife, (Joan's Grandmother) wrote to the family he boarded with to tell them that he had been killed in action and they would not be coming to Canada as planned. End of story one would expect however the families kept in touch over the years. In 1964 a Grandson of the Canadian family was stationed in Germany with the Canadian Air Force and Alistair and Joan spent three months in Germany and England with him and his wife. He was demobbed from the Canadian Air Force in 1967 and ironically Alistair and Joan followed them to Canada, Alistair obtaining a job at a Potash Mine as a surveyor. The families have been in contact for four generations and still keep in contact today.
Edward Smith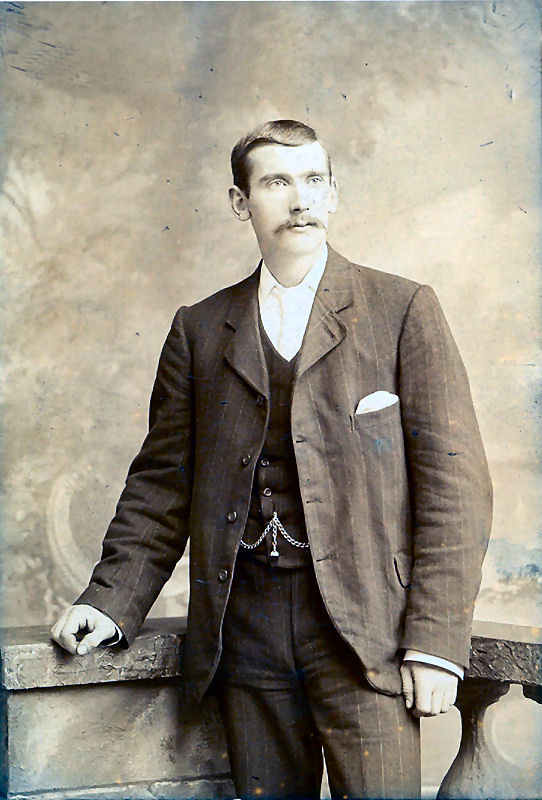 References for emigration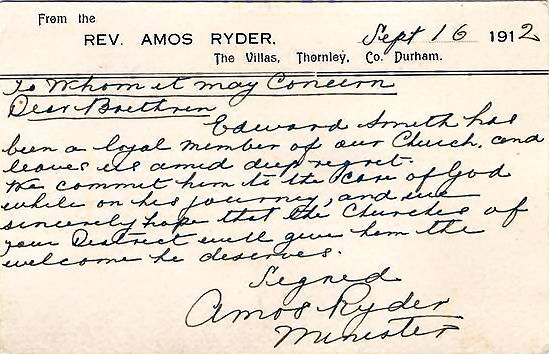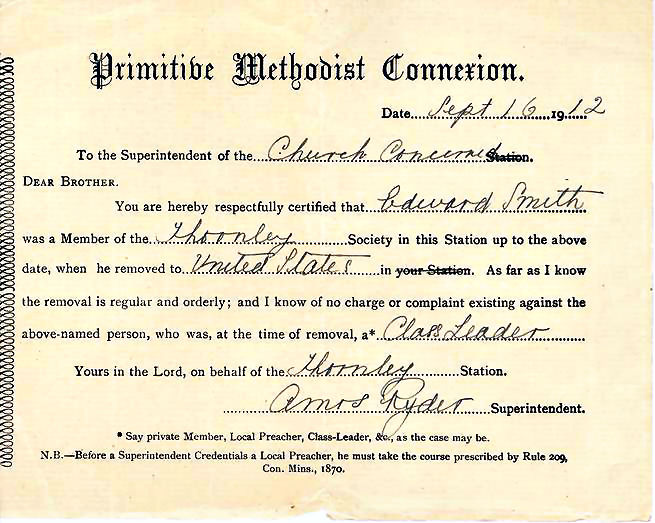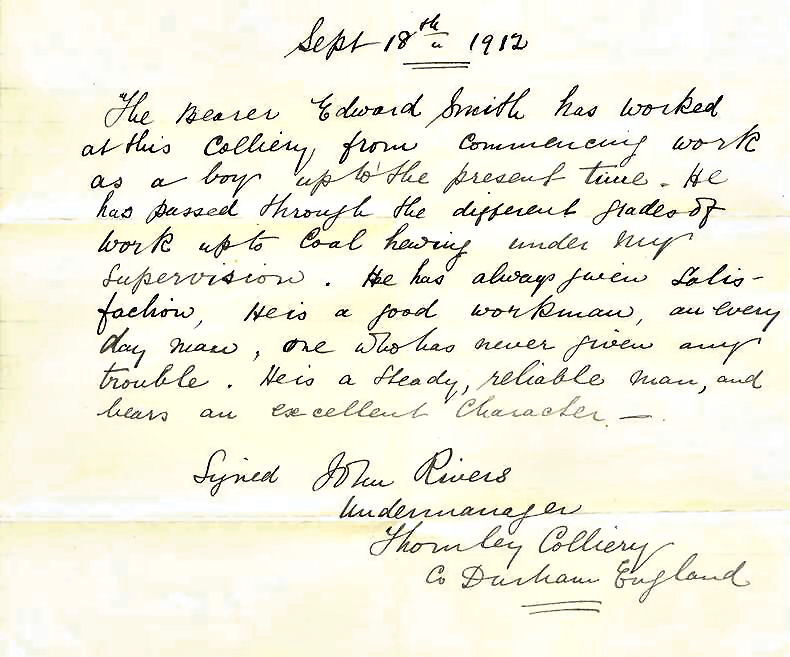 Immigration Card
Taxes paid while in Canada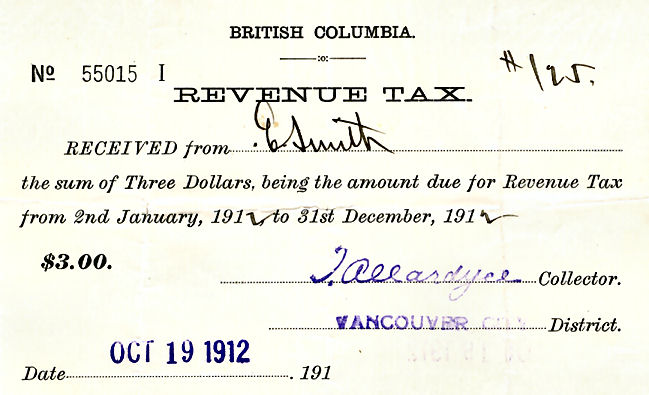 Photograph at training camp possibly at Great Malvern, Worcestershire, Edward sitting second from left.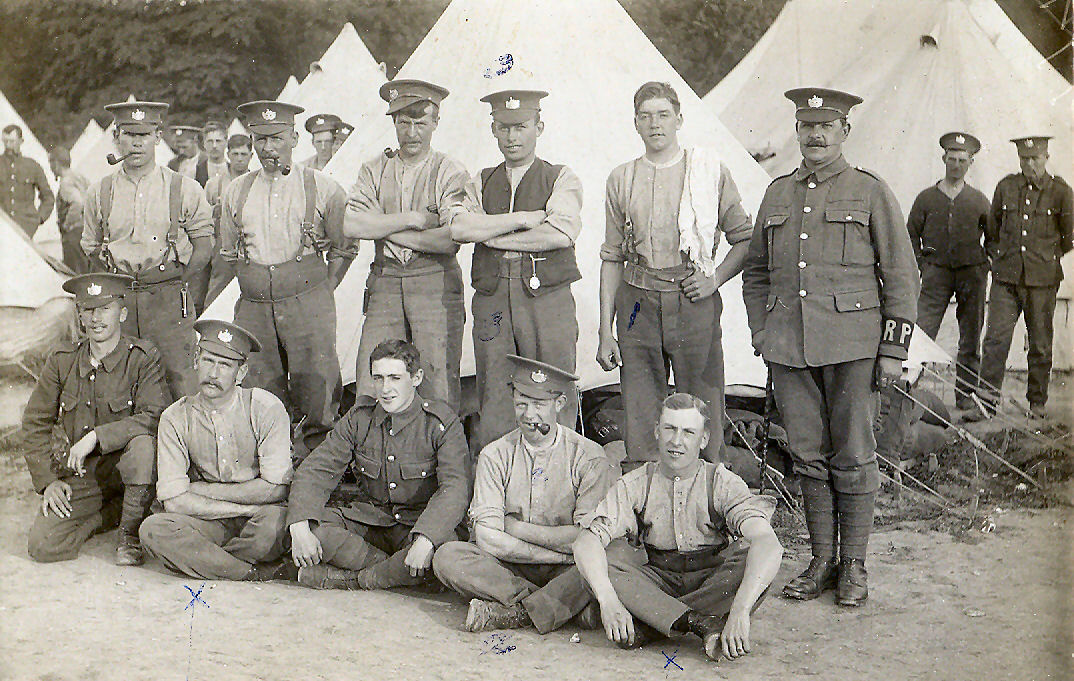 Names on back of photograph Luke Thursby from Cox(h)oe????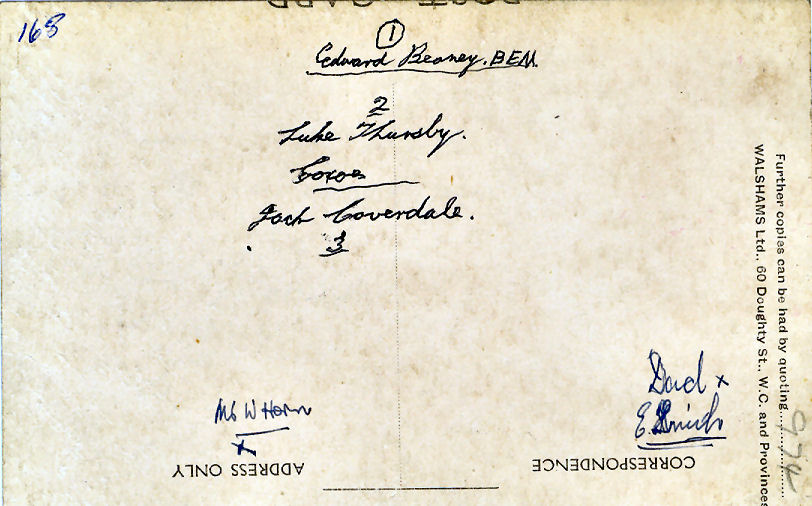 Photo of Edward Smith colourized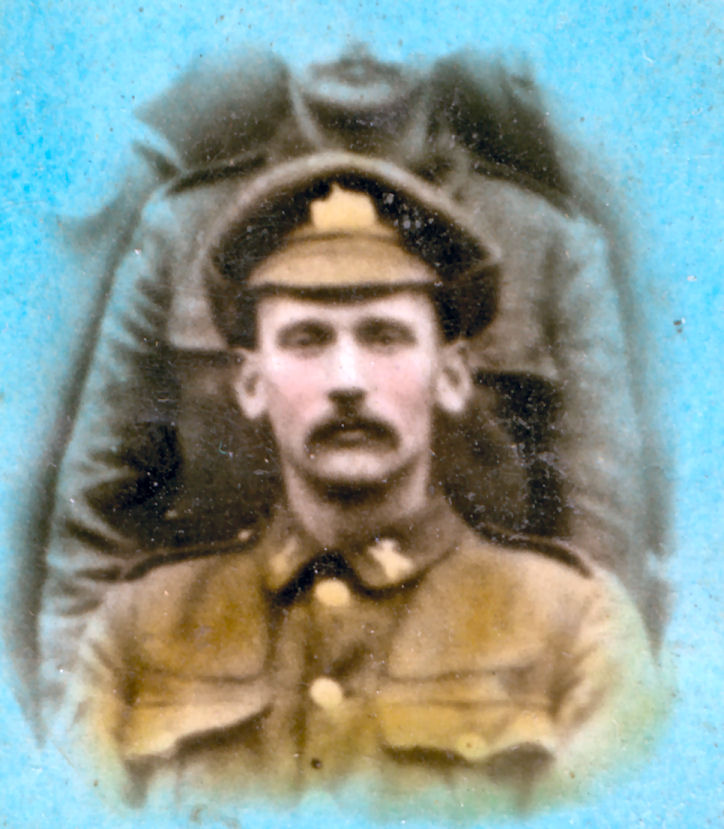 Photograph of Edwards grave.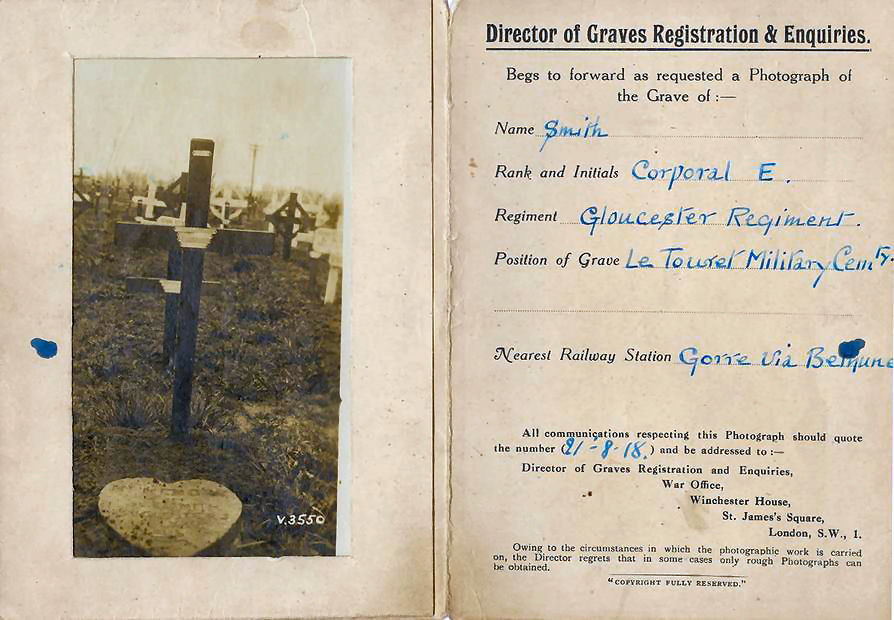 Reply from War Office with regards to location of Edwards grave.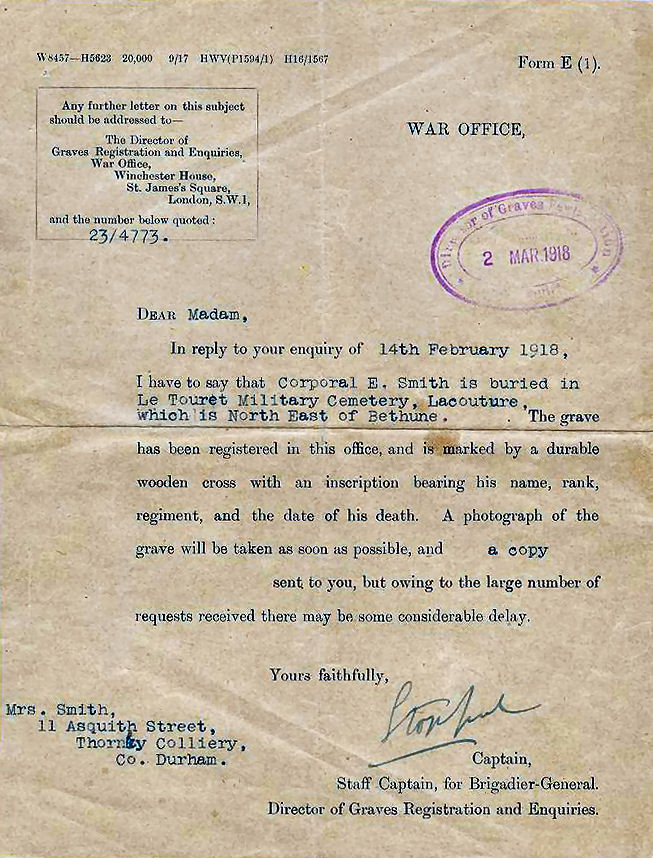 Jane Elizabeth Smith and Hilda Smith at gravesite in 1929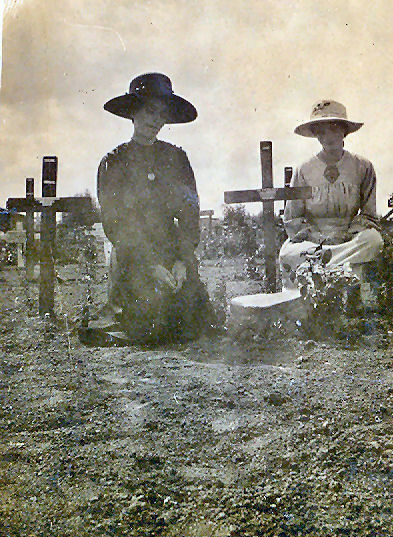 Tour information to verify the date of the photograph above.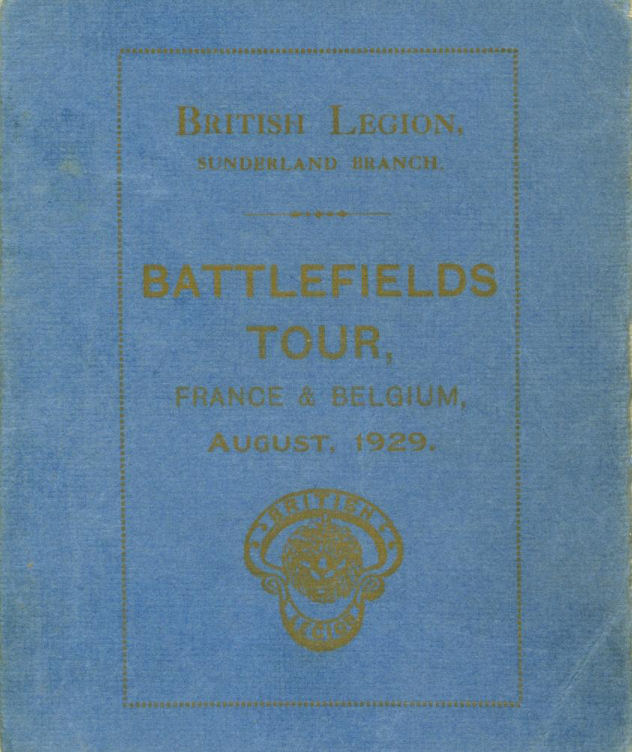 Memorial plaque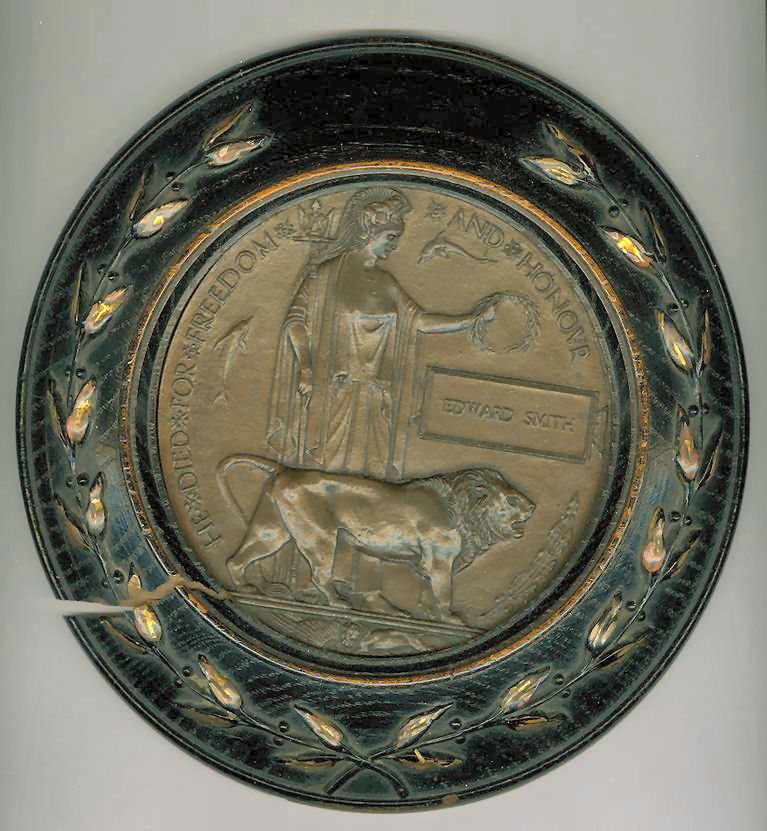 Present day gravesite courtesy of Owen Rowland