Photographs taken by Tony Foster. The first two show the old banner at the Big Meeting in Durham. The third an fourth photographs are also at the Big Meeting but show the banner for the Durham Miners Homes Association showing Teddy Cain. The remaining photographs show the new banner on it's way through the village. At the bottom of the page are additional photographs from this years (2002) Big Meeting courtesy of Roy Lambeth.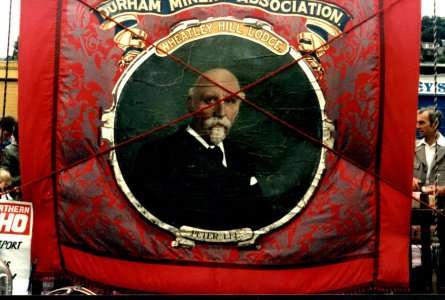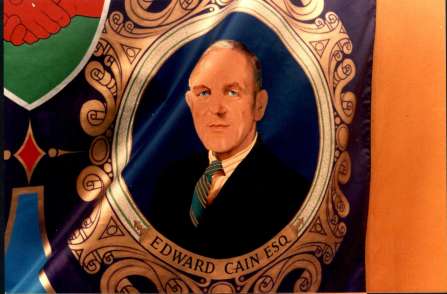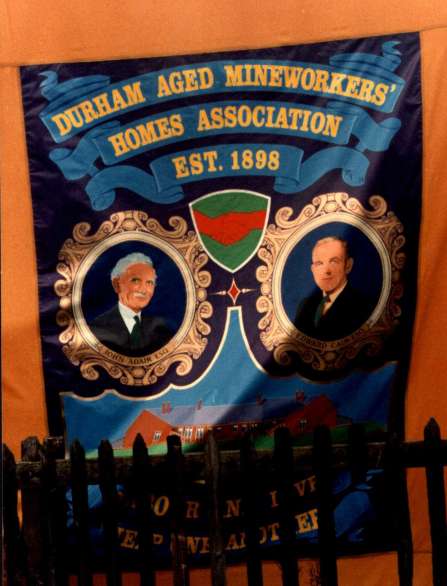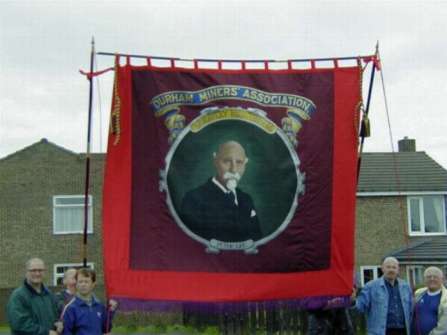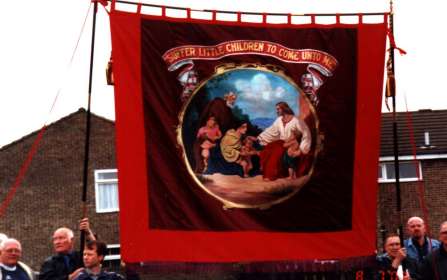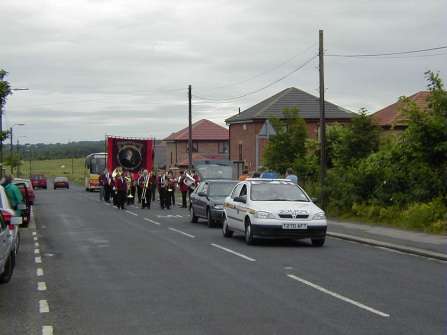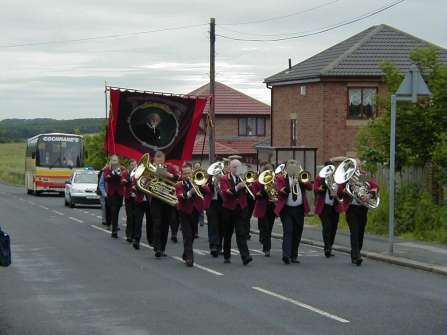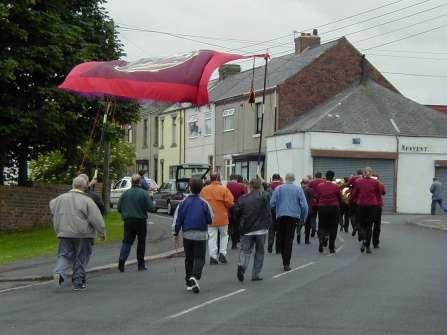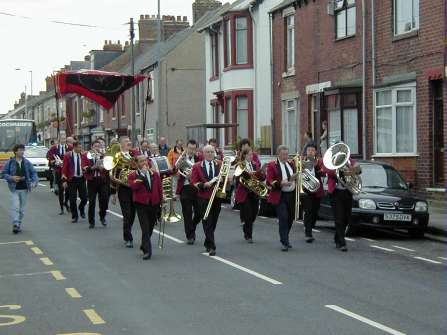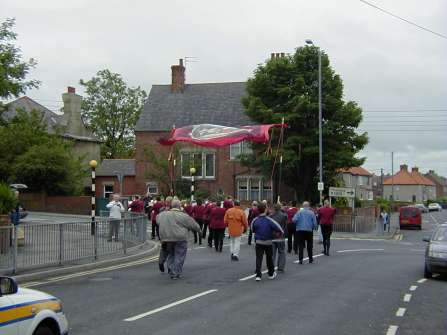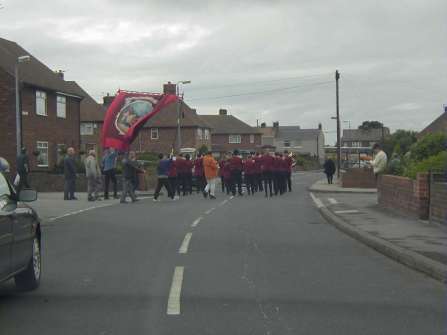 Following photographs taken by Roy Lambeth at the recent (2002) 118th Durham Miners Gala. Included are the front and reverse of the Thornley Banner also.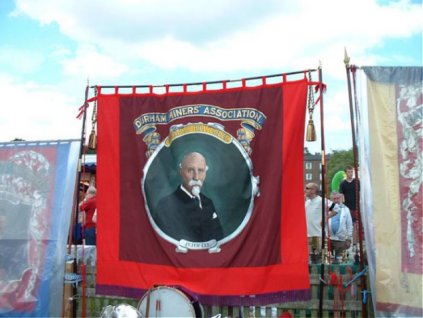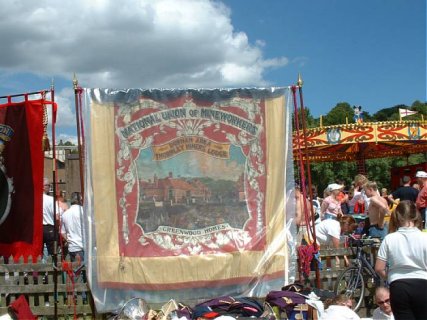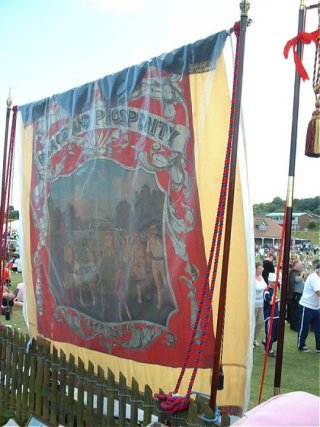 Ian Worthington sent me the following photograph of the Durham Big Meeting in 1960 showing the Wheatley Hill banner at the race course. He had passed it on from Billy Middleton to use for the web page. Thanks Ian and Bill.